The Best Excuse to Visit SA
ROSNAY FREEDOM SHIRAZ – THE EXCUSE
At first I thought, no, silly, too busy. We didn't win, but we came runner up in the NASAA Organic Wine Tasting for 2015, and we were invited to attend the awards ceremony last Friday at the Adelaide Convention Centre. Its true that there are not really any prizes for second place, but it meant that our preservative free shiraz was up there amongst the best in Australia – including the prestigious Shiraz regions of Barossa and McLaren Vale!
So, Simone and I had second thoughts. Actually, this could be the excuse for the trip we had dreamed of for so long – for me to visit some fantastic SA winemakers, and for Simone and the kids to have a family road trip. So with just a weeks notice, we decided to go, attend the presentation and visit some of our favourite organic vineyards of McLaren Vale and Barossa Valley.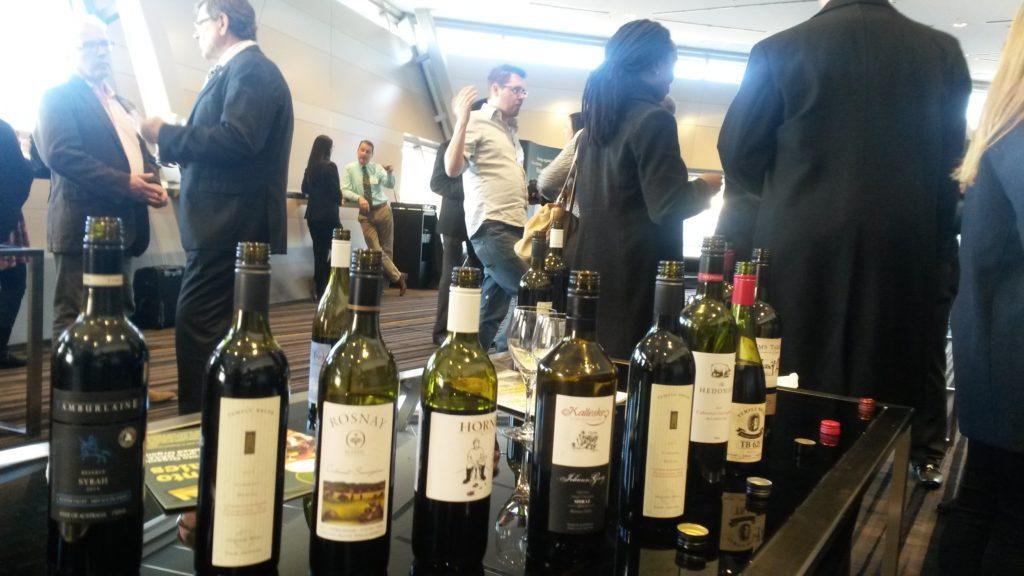 THE BEAUTIFUL MCLAREN VALE REGION
From Adelaide, we drove south for about an hour into the hills between the Adelaide Hills and McLaren Vale wine regions, to stay with old mates who moved there from Canowindra and had a beautiful 25 acre bush block for us to explore before starting our wine tour. With kids the same age as ours, it was perfect, and only a half hour drive to Willunga and McLaren Vale. I thought a couple of pics of the original forest would give a good intro to the vineyards of the beautiful McLaren Vale wine region.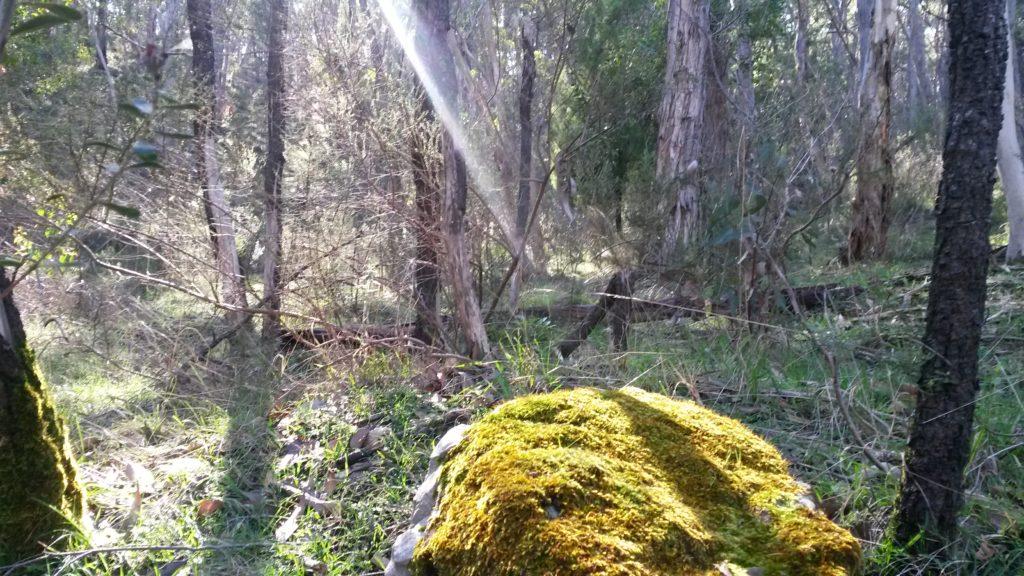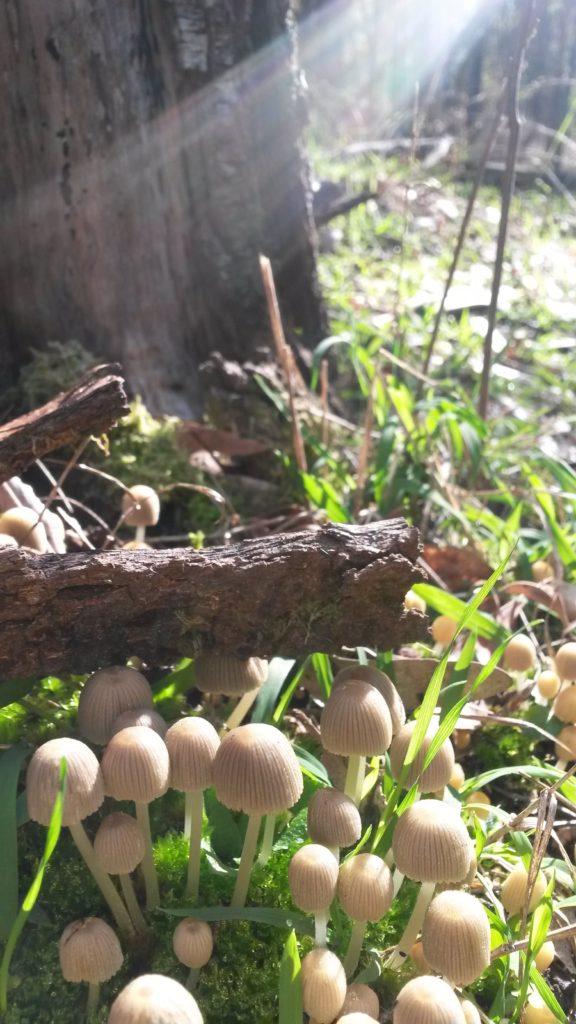 ---
BATTLE OF BOSWORH – MCLAREN VALE
Joch and Louise are some of the pioneers of organic viticulture in South Australia – Battle of Bosworth wines. they produce some fantastic wines and their hospitality to us fellow organic growers was fantastic. We had a lazy Sunday afternoon barbeque and tour of the vineyard, which at 200 acres is far larger than ours and I was amazed that until recent years it was pretty much just Joch and Louise that ran it alone. Now they have the equivalent of 7 people in the business, reflecting their growth sales, addition of a new winery as well as a new cellar door, export and tourism. Battle of Bosworth was an inspirational first vineyard to visit.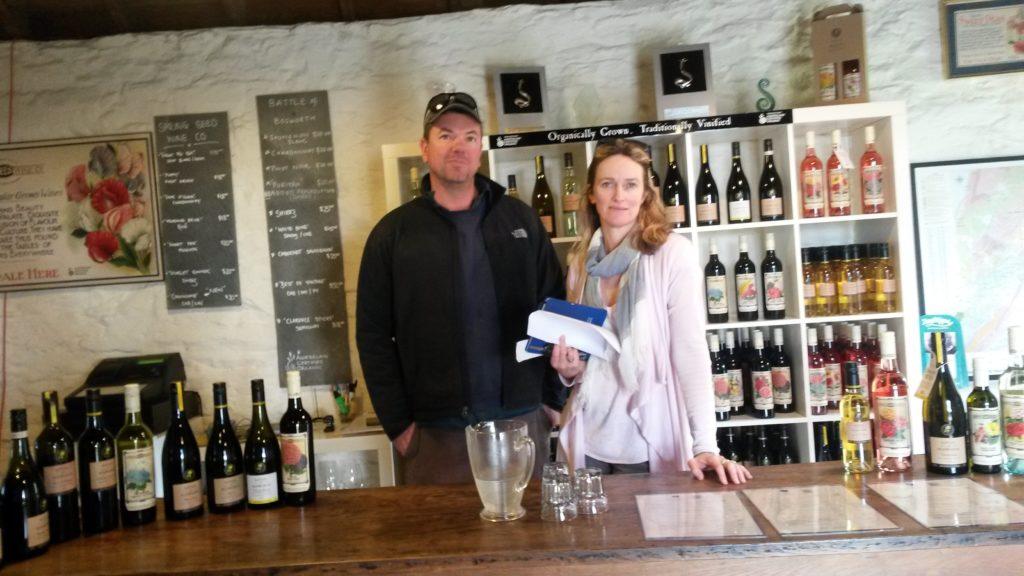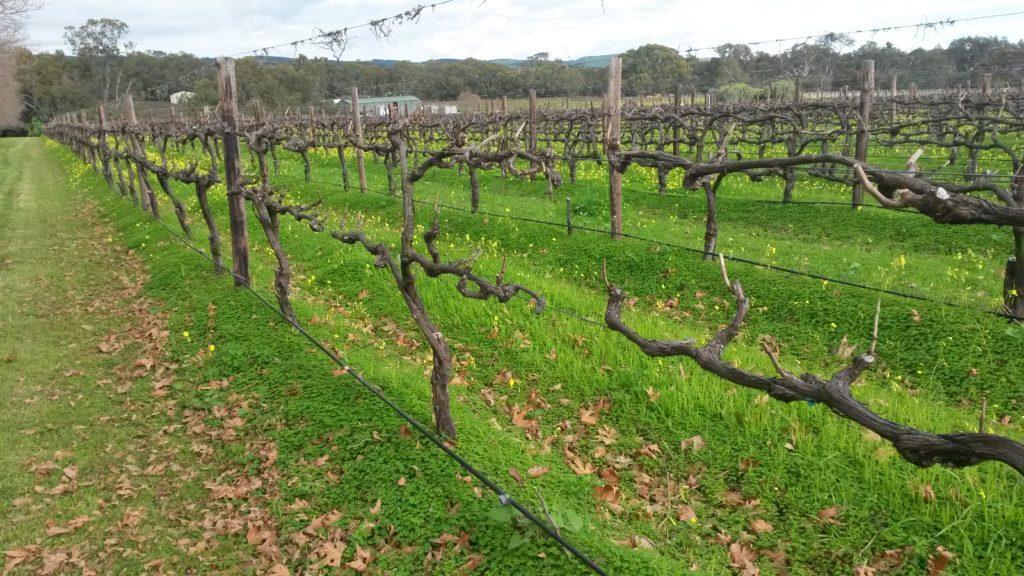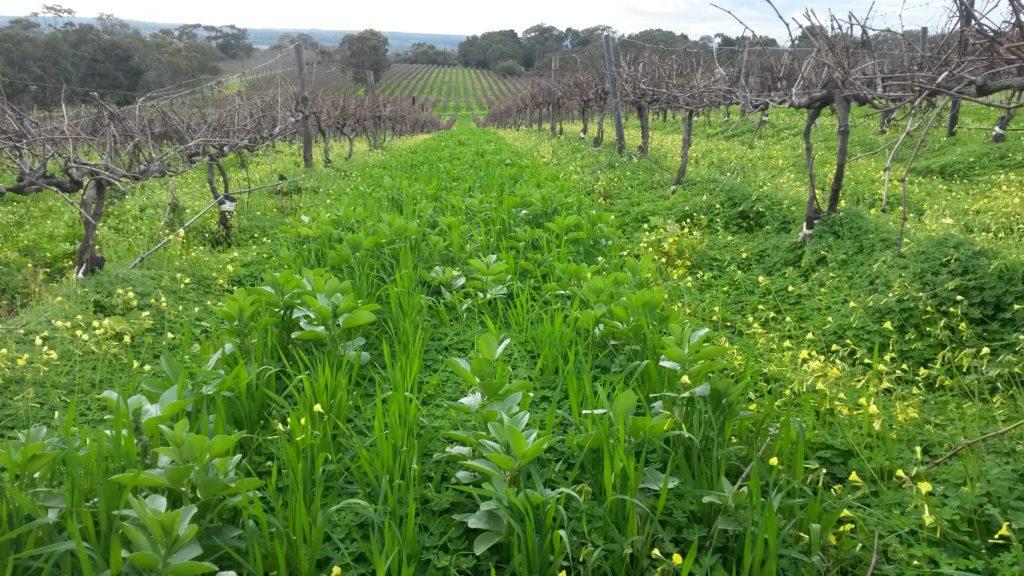 ---
YANGARRA ESTATE VINEYARD – MCLAREN VALE
The next stop was quite a different operation. Higher up in the hills of the McLaren Vale is Yangarra, and I got a cooks tour from the vineyard manager, Michael Lane. This substantial sized vineyard is actually owned by a company from the US, and Yangarra has been managed using biodynamic methods since 2007, in the aim of improving the soils and producing more distinctive wines. Michael has been making a lot of compost and putting it out quite thick in certain areas. The vineyard's most sought after wines come from Grenache bush vines planted back in 1946, their Roussanne is also very good and the 2015 preservative free shiraz is delicious. Some of the wines are made in the Livingwater "Egg" fermenter, just like some of ours, with great success.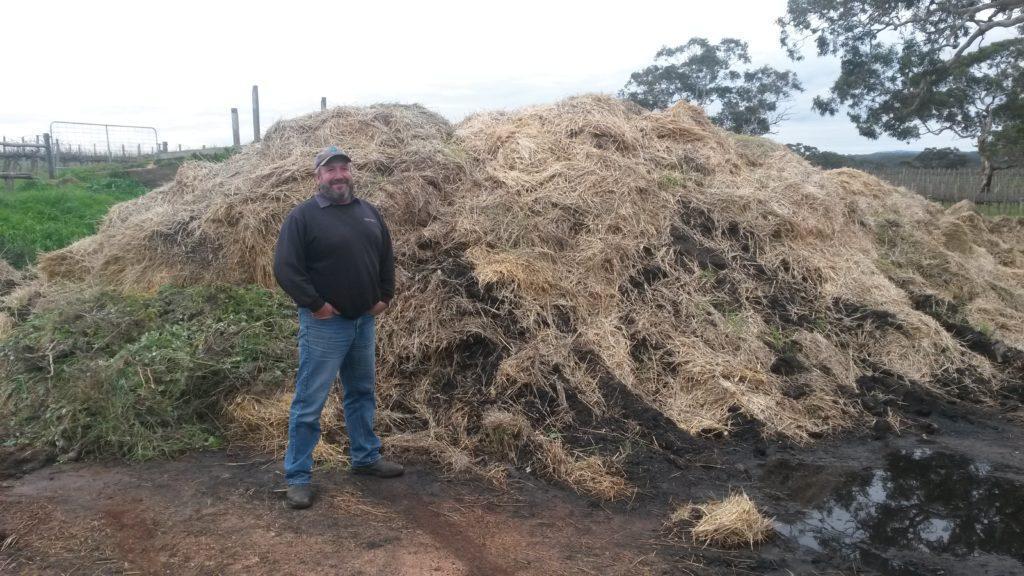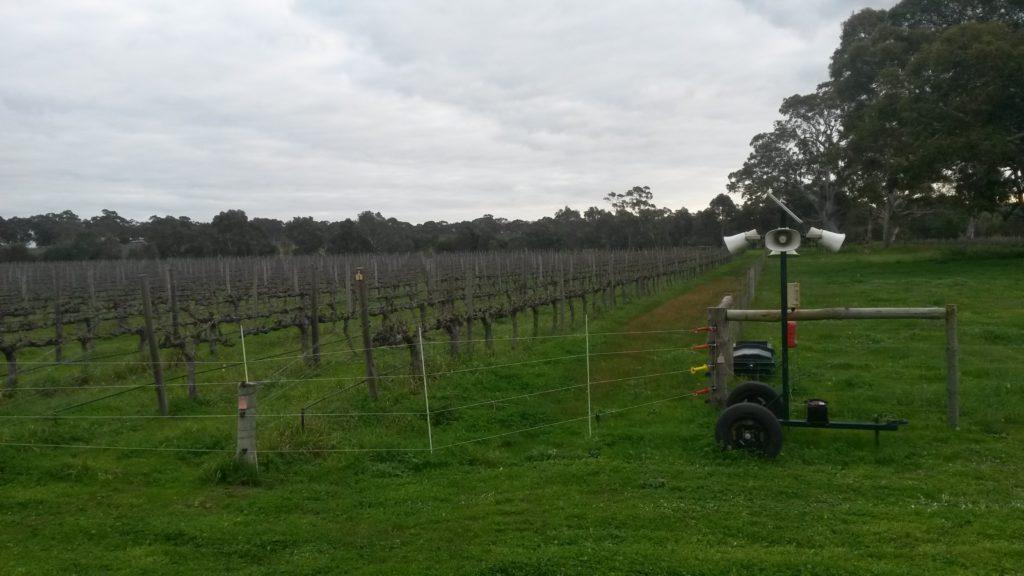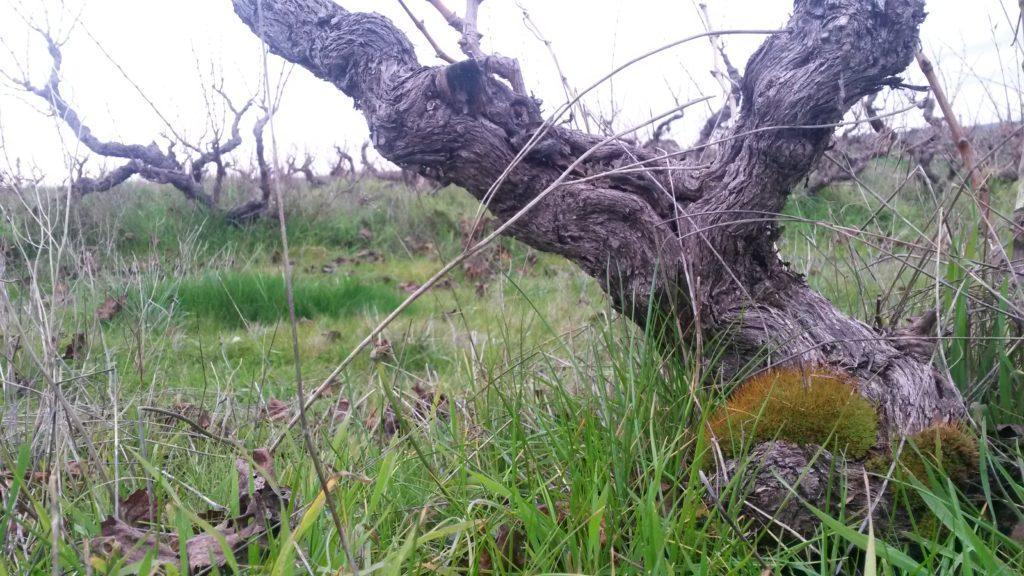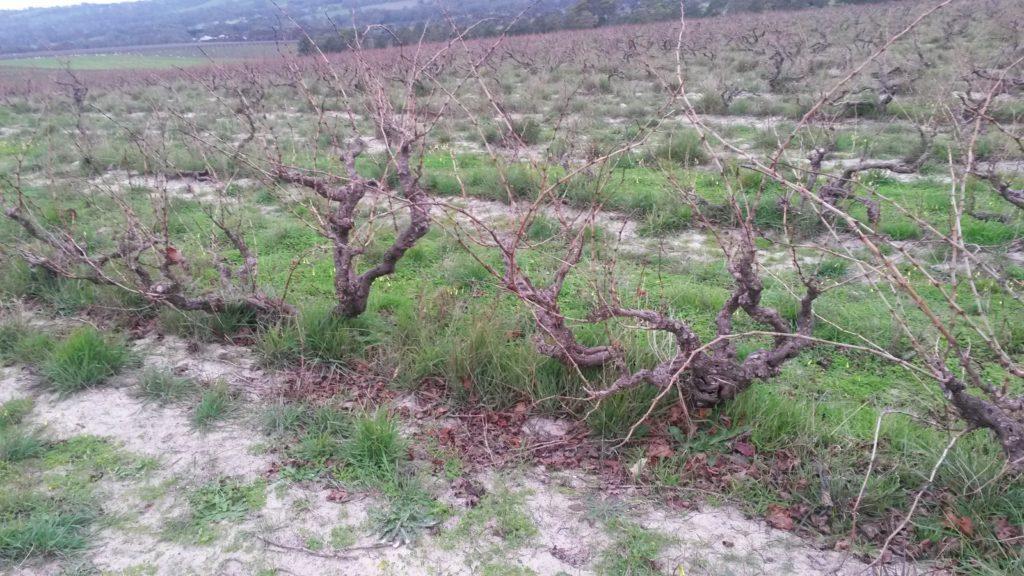 ---
D'ARENBERG WINES – MCLAREN VALE
D'Arenberg is a bit like Coopers to me – its a family owned, authentic South Australian company making real, traditional beverages. I was cheering when the D'Arenberg winemaker Toby Porter returned my call and offered to give me a tour. As a lover of interesting wines, made in small batches, with minimal mechanisation, lots of tradition and plenty of courage to be different, this was an eye opener. The vines are old, largely. The wines are fermented in open concrete tanks, which they say means better ferments so the the thermal mass of the tank. They are then pressed in open baskets rather than in a modern air press. They are then put into barrels, mainly old ones, even before fermentation is complete, then they do their malolactic fermentation in barrel, and are bottled without further racking and fining. This is great, simple stuff aiming to  express the uniqueness of the variety and vineyard. 

In terms of organic farming, D'Arenberg is now NASAA certified, however I didnt see any wines with the logo on them. There are plenty of sheep in the vineyard, which certainly looked to be using organic practices.
 SMALL FRY WINES – BAROSSA VALLEY
Max Allen introduced me to Wayne Ahrens a couple of years ago, at a tasting of "retro" Rhone and Languedoc varietals, where I first tried Wayne's "cloudy" rose – a truly natural wine, made very low tech, and unfiltered and unfined, but absolutely delicious. When I called Wayne I was surprised again at his great hospitality, as he and his partner Suzi Hilder invited the whole tribe of us over for dinner. And that was after we had lunch at Artisans of the Barossa, and did a relaxed afternoon vineyard tour.
Half a decade ago Wayne and Suzi bought the ancient vines in the valley floor which is now their Barossa vineyard, partnering with their Eden Valley vineyard they have had for two decades. The care and effort they have put into the old vines, using biodynamic methods, is a testament to their deep respect for the heritage of the Barossa Old Vine. A repsect which you can taste in the wines – made is a soft euro style without oak or heaviness. Check out Small Fry Wines.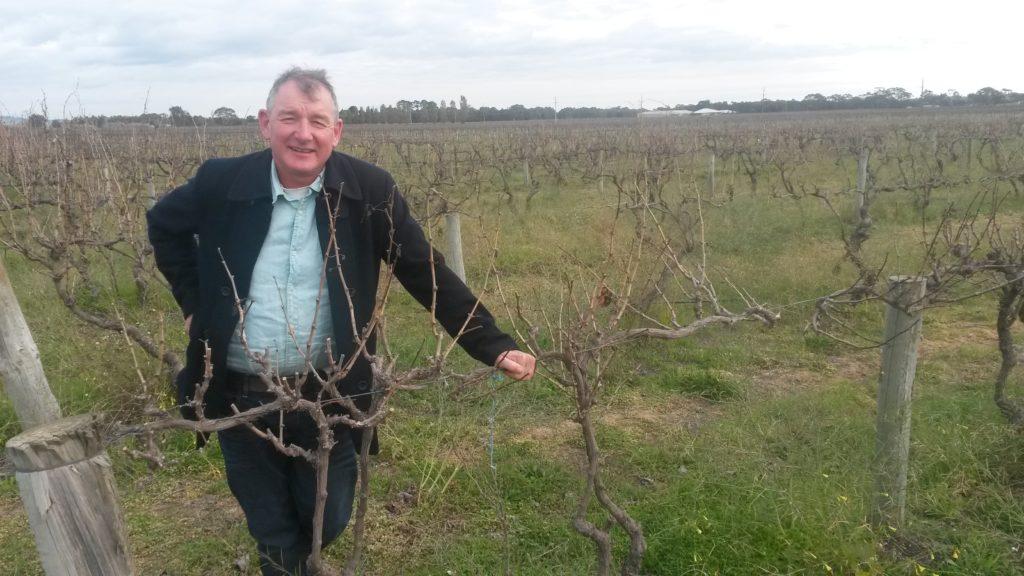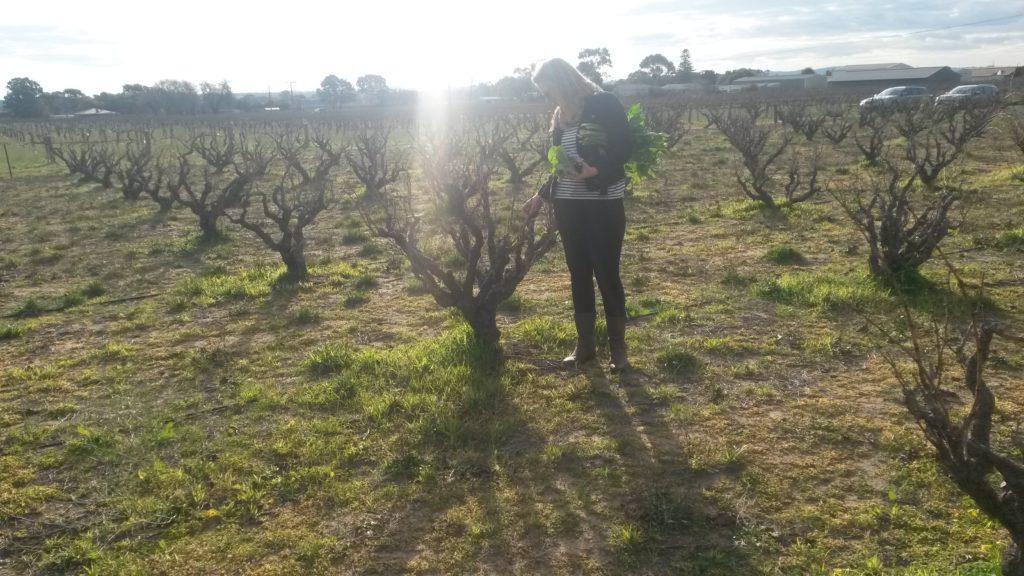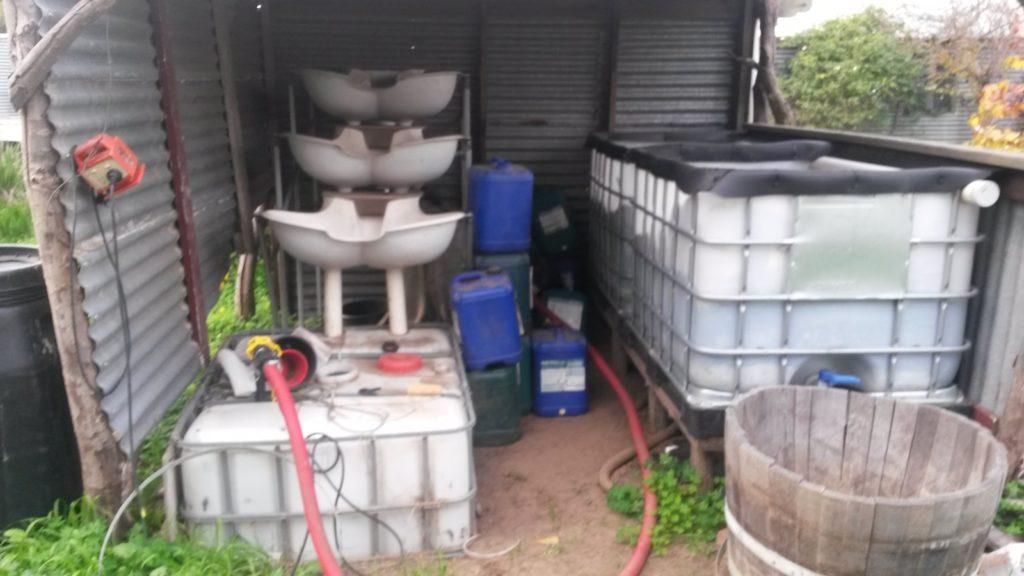 WHISTLER WINES – BAROSSA VALLEY
If you are a wine lover on Instagram you must have heard of Josh Pfeiffer, one of the young guns taking the Barossa in new directions – good directions. As the latest generation at Whistler Wines with his cousin Matthew also at the helm, Josh is a busy man – he had his Queensland distributors there when we arrived – but his dad, Martin, was out pruning the Semillon near the cellar door and I had a great chat with him about the vineyard. He is so happy to see his son taking the reins and implementing his organic methods in the vineyard, and making wine on the property since 2014.