"Two for 2" Exhibition: December 2023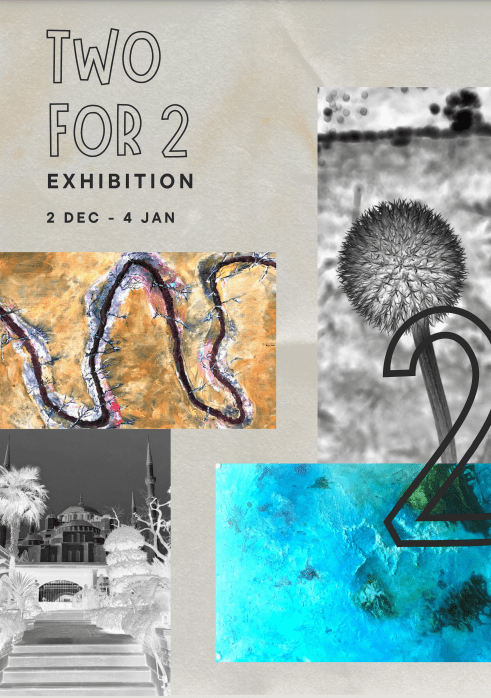 Jen Salkeld and Pennie Scott are combining their talents in a Festival of the Earth, celebrating our riches and resources through multi-media art.
After recently travelling through ancient cities, valleys and hills of Turkey and Scotland, Jen has produced a photographic examination of the higher energy that passes through botanical matter. Using a photographic filter similar to the visible light created by x-rays, her photographs reveal and explore both the tissue and structural forms of trees and herbaceous plants.
Pennie's inspirations are revealed through the use of muddled media to create 3D objects; collages, watercolour and acrylic paintings inspired by patterns within and of Nature. Her scale of visual representation includes wide landscapes through to intimate objects such as feathers, leaves and food.
We welcome you to our first exhibition. Opening Saturday 2 December 2023.
Pam Gee – Sea and Sky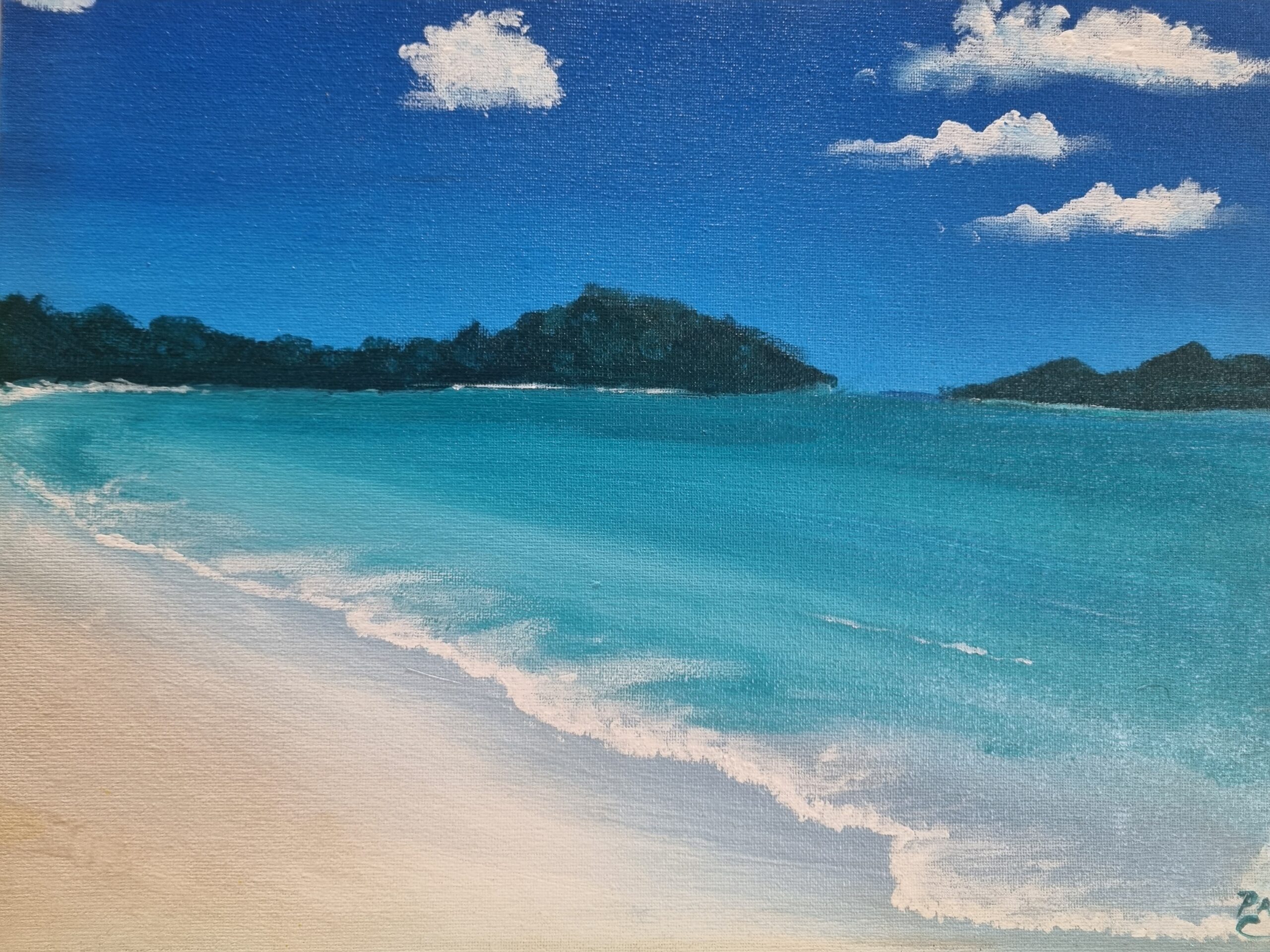 I have been drawing and painting most of my life. In the past 7yrs, I have been inspired by the Whitsundays with the unforgettable palette of blues, aqua greenish/blues, that is at our own back door QLD Australia.
All my paintings are on stretched canvas, paints are of high-quality acrylic paints. That capture the depth of colour with every stroke of my brush or pallet knife. My paintings put a smile on everyone's face, they make a room happy adding tranquility, calmness and a sense of peace.
My paintings are very textured with loads of paint being built on and other mediums to give more depth to my art (more textured the better) . About 80% of my Art is seascapes, ocean and beach themes and the other 20% is abstract of vibrant colours (I love bright out there colours).
I am self-taught, I am learning all the time, being inspired by other Artists including Hill Van Dijk and David Mason from Orange, and their work. I have exhibited in Orange NSW at a local pop-up Art Gallery. I have some of my work displayed in Cowra at a local venues. I have my own private Gallery at my home in Cowra NSW and give art classes.
Caroline Josephs – April 2024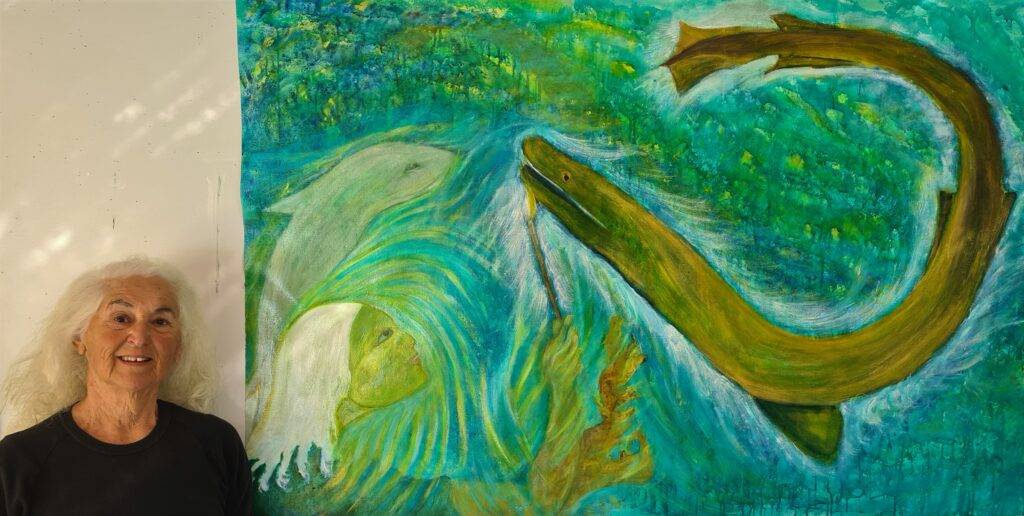 At the core of life and work for Caroline Josephs are — learning, and relationship.
Artist, writer, storyteller, educator, Caroline is an octogenarian.
In this exhibition Caroline will be showcasing her latest project. Immersed, swimming, every day of the year– in an ocean pool, where there are many many fish — she has been deeply fascinated with being more recently introduced to her ancestral fossil fish from Canowindra! (As described by David Attenborough as being in a line of life reaching back millions of years). A number of paintings are being presented – portraits of herself — painting her fish fossil ancestors–360 million years old! Intrigued, she has embarked on further research, with visits to Canowindra Fossil Museum, and the site of the original find…as well as meeting with some of the people involved.
Caroline will also present at Rosnay, two of her children's books – written and illustrated during 2 years of Covid lockdowns. The books offer a magical way into the big questions of our time — through word and illustrations.