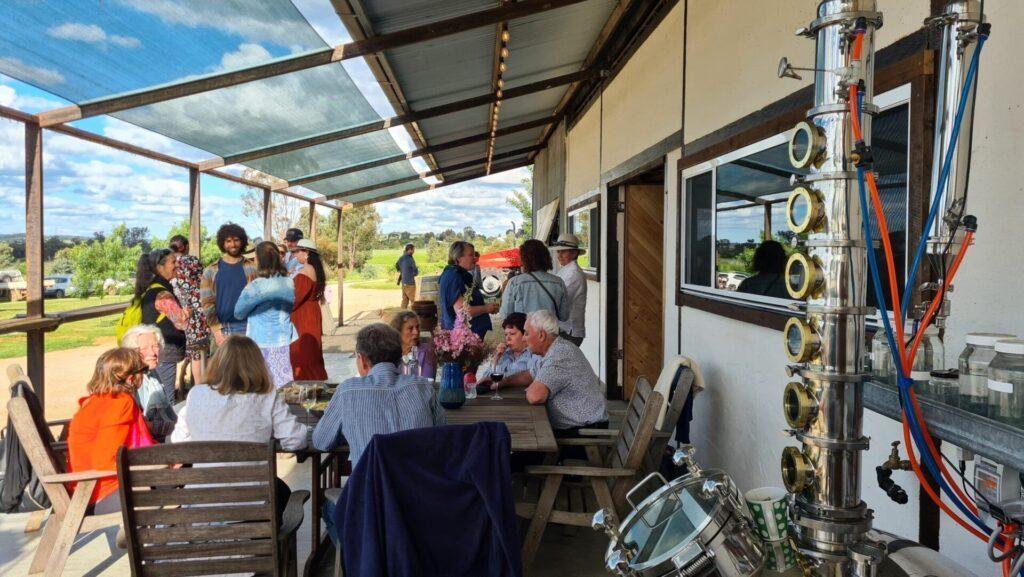 Our cellar door, art gallery and farm shop is open 10am to 4pm on weekends and public holidays, with tastings available all day and no bookings required.
You can pre-book a tasting, which helps us to plan our day and reserve tables, or you can book a private tasting during the week.
If you would like to have lunch, you can order a delicious picnic platter of seasonal local produce.
You can also book a private farm tour.
We are just 8km from Canowindra and 25km from Cowra. Look for a wooden sign on the right about 5km from the Rivers Road turnoff from the main Canowindra-to-Cowra road. Link to google map.
And while you are in the area…
Canowindra's entire CBD has been classified by as a Heritage Preservation Area by the National Trust. The buildings date back to 1846. Canowindra became famous in 1863 when bushranger Ben Hall and his gang held the townsfolk up at Robinson's Inn, now the Royal Hotel (take a Blind Freddy tour to find out more). The first road bridge was built in 1874, and many of the buildings date from then.
Canowindra is also famous for its ancient fish fossils, housed in a beautiful museum.
Every third Friday of each month, check out the local food, wine craft and entertainment at The Palms Twilight Market.
Visit in April to experience the spectacular Balloon Glow and Canowindra Balloon Challenge.
Visit in September for the classical music festival Baroquefest and the Canowindra Show.
Nearby Cowra has its own history and connection with Japan, boasting a delightful Japanese Garden.