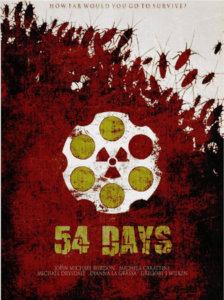 Rosnay Organic Goes to Hollywood!
Actually, its true! Who would have thought Rosnay Organic Wines would be the toast of Hollywood; on the screens of Sunset Boulevard and the beautiful Southern Californian fresh clean air Mountain retreat of Idyllwild?
In January , Rosnay Organic wine had its moment of Hollywood glamour all courtesy of the New Award Winning Australian Psychological Thriller, 54 Days.
54 Days is a story about 5 people trapped in a 1960's nuclear shelter after a biological & nuclear attack. As water begins to run out, the group are forced to make an impossible decision … Either one dies or they all die, with the film exploring how each of us would react to a situation where our very survival is at stake. It is here, that our true character reveals itself; it is only here that we see who we truly are…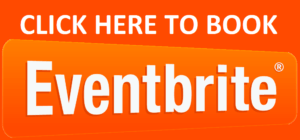 As part of the story, the 5 are trapped in a long disused shelter that is only used for storage and as a bit of a hideaway for the shelter owner, and whilst the shelter does not have the technology we are all used to, it does of course have one of the more important requirements of day to day life – clean tasting, pure, Organic Wine, courtesy of Rosnay Organic Wines .
So how did Rosnay Organic Wines finish up getting into the film?
Sam Statham , the manager of Rosnay Organic met Tim Lea the writer and director of 54 Days at the Flickerfest Short Film Festival after party in Bondi in January last year. At this time, 54 Days was just a glint in Tim's eye and through the wine induced banter that followed Tim pitched the idea to Sam of the product placement of Rosnay Organic Wine in the film.
[youtube]POM-2OF74Gc[/youtube]
Of course, product placement is an age old method of financing films – just ask Belvedere Vodka who according to Variety magazine,  reportedly paid Sony Pictures $3m for product placement when they produced "Skyfall". Whilst having high production values, 54 Days, is a long call from James Bond, and the fraction of their budget; but the principal is the same.
Rosnay Organic Wines were already a sponsor of Flickerfest at the time, and the production team at 54 Days wanted to explore the idea of product placement .
"Tim pitched me the full idea of using Rosnay as a product placement partner after the Flickerfest after party. I absolutely loved the idea of having a major twist in the film focussing upon one of our 2009 bottles of Organic Shiraz – one of our better vintages."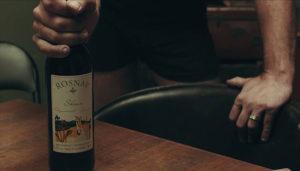 Lea continued "Without spoiling the film, the 2009 Rosnay Shiraz wine label results in the whole film shifting direction when the characters realise not everything is not quite as it appears to be. As the writer, including the Rosnay Organic wine bottle label gave me something really interesting to gravitate towards, something that fitted perfectly within the intricate, elaborate game of chess that goes on in the film, with the label changing everything and ultimately leading to a major confrontation."
Tim and his co-producer Nicholas Halls were determined to produce a film without having to use government funding and wanted the film to stand on its own two feet. As a result they crowd funded 54 Days, using the Australian crowd funding platform Pozible, and talked to Rosnay Organic Wines about product support for the official launch of the crowd funding campaign and product support for the party scene, which sets up the characters and their hidden secrets at the beginning of the film.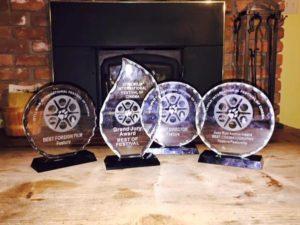 As a result of the crowd funding supporters and Rosnay's support, 54 Days was made and is enjoying success on the International Film Festival circuit having just completed their US premiere at the Idyllwild Festival of International Cinema where they were nominated for 10 awards and finished up securing 4 including :
Best Director – for Tim Lea
Best Cinematography – for Nathaniel C.T. Jackson
Best Foreign Film
Grand Jury Prize for Best of festival.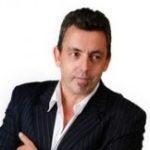 After premièring the film at the Idyllwild festival, the Los Angeles premiere was held at a special screening at the Vaucluse Lounge on Sunset Boulevard – right in the heart of West Hollywood.
Lea continued "We were delighted that Rosnay Organic came one board to help us get 54 Days made, and we are delighted that international audiences are enjoying the fruits of all our labour and are getting exposure to Rosnay's Great Organic wine."
So does Sam have any further aspirations towards filmmaking ?
"As part of the deal, I was going to have a cameo role, but when I saw my performance after an audition I decided I needed to stick with what I am good at – Organic Winemaking!"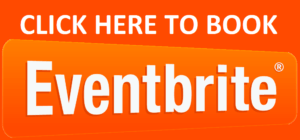 54 Days will be screened as a Private Viewing for friends of Rosnay, on the lawns under the stars at Rosnay on Saturday 28th of March 2015 with film producer Tim Lea coming to open the film at 7.30pm and answer questions afterwards.
Admission of just $10 per person will cover the projection costs. With strictly limited numbers, RSVP is essential via Eventbrite. Gates open at 6.30pm, the Rosnay wine bar will be open (please try our latest releases). Feel free to bring a picnic, a BBQ will be available should you like to use it, but no dinner provided. Dont forget to bring a chair / rug / bean bag etc! Be sure to arrive by 7.30pm to hear the intro to the film by Tim.
54 Days is also available for rental or hire via Video on Demand on the international digital distribution platform VHX. By inserting the coupon code ROSNAYORGANICWINE there is $1 discount for rentals and a $10 discount for downloading and owning 54 Days Checkout the site and watch 54 Days today http://54days.vhx.tv