Woofing at Rosnay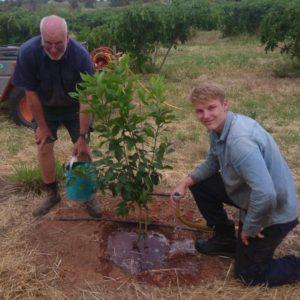 Wwoofer stands for Willing Worker on Organic Farms. This worldwide movement is a way for young people, travellers and life changers to participate and learn about organic and natural farming.
In Australia in 1997 there were 6424 Wwoofers and 669 Hosts and in 2011 there are 12,150 Wwoofers and 2287 Hosts.
Wwoofers have been coming to Rosnay for over a decade, and Sam first learnt organic and biodynamic farming by Wwoofing in New Zealand. Woofers stay in our home, and live with us as family.  Wwoofers do whatever we do – eating with us, visiting friends and family down the road, watching the footy at the pub, playing music and of course, working!
Are you WWOOF material? We prefer WWOOF members (insurance reasons) and non-vegetarian, non-smokers. Give us a call or email – and if we cant have you straight away we have some local connections who also take WWOOFers and might have room.