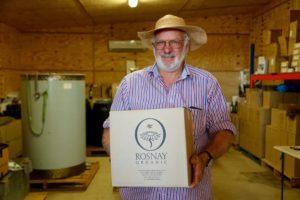 In June and December each year we send out one-dozen Wine Club packs to our Club Members: a Club Run.
Being a Member means you get an email or a phone call to confirm your dozen preferences and included in the Club Run, and your  Membership discount created or re-applied for all other orders you make until the next Club Run.
How to join: Simply join our email list, call us or email orders@rosnay.com.au requesting to be notified when we are doing a Club Run. No need to give us address or payment details, we will confirm them at each Club Run.
What you get: Each June and December you get a call or email to confirm your membership, which is simply based on you ordering a case of wine and/or food products to a minimum value of $200, by phone, email or online. Then for the rest of the year until the next Club Run, you get a 10% discount on your orders or pickups, tours and events at Rosnay.